Have you encountered a rough period when smiling seems almost impossible?
I just did.
Something here in Japan knocked the smile out of my life for several days.
So engulfing was the personal trauma I found it hard to sense even the slightest hint of brightness.
I lost my smile.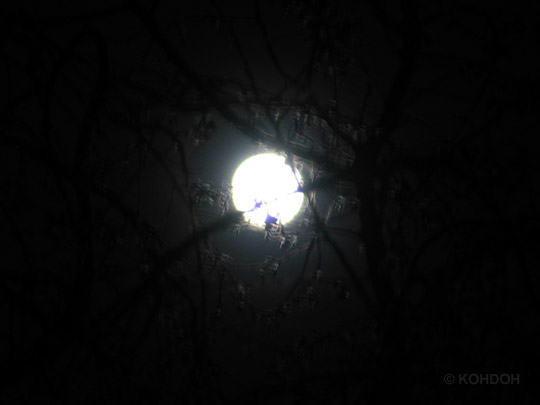 My innermost wisdom knows, of course, that such perception of darkness is distorted.
There can always be a doorway out to where a smile signals.
No matter how darkly I perceive my world, the reality of daylight arises in my face every morning to challenge me otherwise.

In visible manifestation, the sun appears whether or not I choose to appreciate its presence.
The light arrives in welcome regardless of my acceptance.
Embracing natural rhythms is like blinking myself out from the dimness of a self-restricting cave.
As my physical eyes open to outer realities, my inner vision, too, expands with renewed awareness.
I smile despite myself.
Once again I sense that no matter what unfolds, I need never trap myself in a shell of hardness and unfeeling that shuts out the light.

Something traumatic happened: This is a fact.
Let it flow through me.
All is darkness and sorrow: This is a perception.
Let it fall from me.
So today, please share my meditation on finding 9 powerful meanings in your smile when you don't feel like smiling.

What the power of your S-M-I-L-E can do:
Stretch-My-Inner-Love-Energy
Smiling stretches muscles that lift your face, instantly stimulating your inner joy.
Start-My-Internal-Life-Engine
Smiling gets you going when your life rhythms are at their lowest ebb, releasing your energetic flow.
See-Miracles-In-Life's-Environment
Smiling helps you perceive the world through new eyes, reconnecting your sense of wonder and gratitude.
Spark-Motivation-Into-Limitless-Enthusiasm
Smiling spurs you to begin again, reigniting the innermost fire that fuels your visions.


What the power of your S-M-I-L-E can be:
Simple-Mindfulness-Inviting-Life's-Embrace
Sometimes you smile because things are just what they are, and through all of it, life is good.
Splendid-Magnificence-Illuminating-Love's-Essence
Sometimes you smile because such compassionate generosity suffuses the heart of love.
Shared-Moments-Inspiring-Laughter's-Expression
Sometimes you smile because good feelings tickle links to the best of yourself and community.
Special-Magic-Invoking-Luminous-Enchantment
Sometimes you smile because sudden knowledge stirs awareness of extraordinary dimensions.


Your S-M-I-L-E contains unique significance and the energy of transformation:
So-Make-It-Last-Eternally
If a bell can reverberate forever in the universe, why not your smile, too?
Are you finding powerful meanings in your smile when you don't feel like smiling?
Please share your thoughts and let's S-M-I-L-E together!
Share this article:

Subscribe to our free e-newsletter, Natural Energy Wisdom
If you quote this article in part or whole, please provide a link back to the author at www.energydoorways.com